Center for Living Well Pharmacy - Epcot
Center for Living Well Pharmacy - Epcot
The Center for Living Well Pharmacy allows you to drop off your written prescriptions or have your provider e-prescribe them directly to the pharmacy. And refilling your medication is just as easy.
Online prescription refills are conveniently available for patients who have previously filled a prescription at our pharmacy.
To refill a prescription online, log into your account or create a new one at Walgreens.com.
Select "Refill Prescriptions."
From the navigation menu, select "More" then click "Refill with Rx Number."
Enter the Rx number then select "Continue."
If you are already logged in, click here to go directly to the refill page to get started.
You can also refill a prescription by doing the following:
Auto refill and receive a text message when it is ready (must opt-in)
Call the pharmacy automated phone line
Call the Primary Care automated phone line for prescriptions
Request refills in person
If you are seeing one of our providers here, using our pharmacy makes for a convenient one stop shop. Have your medical care appointments, and get your medication filled in the same building.
Center for Living Well Pharmacy - Epcot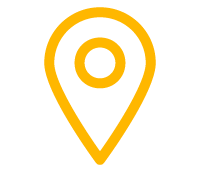 960 Backstage Lane
Lake Buena Vista, FL
Monday – Friday: 7 a.m. – 7 p.m. EST
Sat, Sun & Holidays: 8 a.m. – 6 p.m. EST
GPS will generally take you to either Backstage Lane or Overpass Rd. – at the intersection of those two roads, you want to stay on Overpass Rd. and enter the Epcot backstage area toward the security guard shack – click here for full set of directions from I-4.
Meet your Epcot Pharmacy Team
Jason Hunkele, Pharmacy Manager
Jason Hunkele is originally from Pittsburgh, Pennsylvania where he earned his Doctor of Pharmacy from Duquesne University. After graduating in 2002, he worked for Walgreens in multiple settings ranging from retail, specialty, to onsite. Jason is responsible for managing the Center for Living Well Pharmacy. Each day he strives to help Cast Members and their family members reach their health goals by building trust and genuine relationships. Jason is an avid sports fan (Go Steelers!), enjoys the outdoors and spending time with his family. 
Dan was born in Gainesville, Florida and is a lifetime Gator fan. He earned his Doctor of Pharmacy degree at the University of Florida and, completing an interesting circle, now holds the rank of Clinical Associate Professor at that university. He is a strong supporter of the Center's goal of improving the health of cast members and their families through excellence in pharmacy practice. Dan was an accomplished competitive swimmer and now enjoys music, photography, golf, volleyball, water sports and following Gator athletics.
Haley is from Tennessee and earned her Doctor of Pharmacy degree at the Medical University of South Carolina in Charleston, SC. Haley decided to become a pharmacist at 11 years old when a school project pointed her in the right direction. She began her journey with the Center for Living Well in January 2020. She loves the Cast Members, and she loves serving them each day in any way she can. She believes that Cast Members make others' lives magical, and she hopes that she can do the same for them. Outside of work, she enjoys riding her Peloton bike, reading, going to Disney, and spending time with her love Nick and their 4 pets.
Danielle grew up in Ohio and earned her Doctor of Pharmacy degree from the University of Cincinnati in 2014.  Since high school, she always dreamed of working at the Center for Living Well Pharmacy serving cast members and their families. Danielle has a passion for demonstrating genuine, authentic care and believes that the practice of pharmacy provides a key link in improving healthcare outcomes.  In her spare time, Danielle enjoys reading, baking, all things Disney, and spending time with her family and cat, Maurice.
Lisa Dorceus, PharmD, is an Orlando native who earned her degree from Florida Agricultural & Mechanical University. She was inspired to pursue a career in pharmacy after her family faced communication barriers within the healthcare system. Lisa is dedicated to eliminating those barriers for others. In her spare time, Lisa enjoys trying new restaurants, participating in Karaoke, and spending time with her nieces and nephew.