The Center for Living Well - Celebration.
The Center for Living Well - Celebration.
The Center for Living Well - Celebration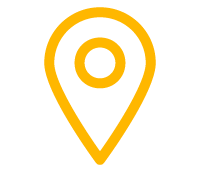 1530 Celebration Blvd, Ste 200
Celebration, FL 34747
Pharmacy is located on the first floor.
Monday – Friday: 7 a.m. – 7 p.m. EST
Sat, Sun & Holidays: 8 a.m. – 6 p.m. EST
Getting to know you.​
The cornerstone of the Center for Living Well experience is simple: it's all about you. Our physicians and staff are focused on your well-being. Compared to traditional community medical practices, our providers spend more time building an understanding of your health. It's a truly different experience. It's less rushed. And it starts with having the right people to take care of you. People who will listen. People who will build a real, trusting relationship with you – leading to better care.
Better relationships for better care.​
The Center for Living Well staff includes teams of physicians, physician assistants nurse practitioners, registered nurses, medical assistants, mindset specialists, movement specialists, nutritionists, pharmacists, and pharmacy technicians. Everyone on your clinic's team has been fully screened and selected by Premise Health for their leading-edge knowledge and skills. The Center for Living Well is designed to provide you with all your family healthcare needs. Plus, if you ever need a referral to a high-quality specialist within your medical plan's network, we're right here for you.
Quality Staff, Quality Delivery - Celebration Team
Our priority is to help you meet your healthcare goals in a way that is easy, engaging, and effective. We do this every day using a collaborative, patient-specific approach that embraces your needs, your input, and your involvement. Our board certified teams are comprised of primary care physicians and other clinical professionals that represent the care team managing your healthcare journey. This approach allows us to be convenient, accessible, and efficient—Healthcare with You in mind.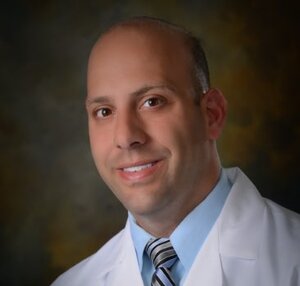 Dr. Anthony DiNardo is a board-certified osteopathic family medicine physician. He grew up outside of Pittsburgh and earned his undergraduate degree in Cell and Molecular Biology at Washington & Jefferson College in Washington, Pennsylvania. He obtained his Doctor of Osteopathic Medicine degree at Philadelphia College of Osteopathic Medicine in 2010 and completed his residency training at AdventHealth East Orlando.


Dr. DiNardo has several years of experience in providing excellent healthcare to patients of all ages and is qualified to perform osteopathic manipulation and sports medicine procedures. Board certified in Lifestyle Medicine, he specializes in preventative health, weight loss management, and reversing chronic metabolic disorders. As a firm believer that the body is capable of self-healing, Dr. DiNardo uses this philosophy to empower patients to a healthier and happier lifestyle. He and his family are active with several outdoor activities including biking, swimming, and participating in local community and church events.
Christina Medrano, MD is a board-certified physician specializing in Family Medicine who earned her Doctor of Medicine from the University of Sint Eustatius School of Medicine. She completed an internship and residency in Family Medicine at the Ohio State University College of Medicine in Columbus, Ohio. She has a special interest in providing primary care to pediatric, adult, and geriatric populations, women's health, prevention and treatment of chronic illnesses such as diabetes, hypertension and heart disease. She provides personable care and welcomes patients to see her. Dr. Medrano received the New Jersey Primary Care Association Hero Award in recognition of excellent care to the underserved. In addition to her medical career, she is a devoted wife to her husband, Dr. Thomas Phipps, and mother to their daughter. She also enjoys traveling and spending time with her family.
Dr. David Janarious is a Board-certified family physician who joined the Center for Living Well in 2020. He was raised in nearby Kissimmee, FL. He moved to Baltimore, MD in his teens to pursue his undergraduate education at the Johns Hopkins University where he studied neuroscience and developed a keen interest in medicine. He completed medical school at the University of Miami and his residency in family medicine in San Diego, CA. He remained in Southern California after residency where he began practicing with Kaiser Permanente, ultimately becoming a partner physician with the Southern Permanente Medical Group. At that time, his clinical focus was urgent care and he treated patients of all ages with acute medical problems. During these years in California, he developed a deep love for the practice of yoga, which made him decide to turn his attention from acute care to promoting preventative care and human optimization. He is a strong believer that the human body is elegantly designed to treat and heal itself in the vast majority of circumstances. While having great respect for the power of medicine, he truly believes in empowering patients to heal themselves though lifestyle modifications. Aside from medicine, his interests include reading, music, and martial arts. He is married to a neurologist who is faculty at the University of Central Florida medical school and has two amazing children. He greatly looks forward to working with patients in achieving their health-related goals.
Dr. Hanna is a board-certified family practice physician. She attended residency training at Genesys Regional Medical Centre at Michigan State University in Grand Blanc, MI. Hanna grew up in Canada and completed her undergraduate education in psychology and premedical sciences at Carleton University in Ottawa, Canada. Then, she completed her medical degree at American University of Antigua. She moved to Central Florida in 2015 and has worked in Titusville and Leesburg. Dr. Hanna's main interests include preventative medicine and chronic disease management for adults and geriatric patients. In her free time, she enjoys spending time with her family and traveling.
Kimberly Viruet is a board-certified Nurse Practitioner with 20 years of nursing experience. She obtained her Master of Science degree in management and leadership from Walden University then obtained her Post Certificate in Family Practice from South University. Kimberly is fluent in Spanish and has been treating patients of all ages with a focus on pediatrics and family practice. She has a son and two dogs that she adores, and in her free time she enjoys music, dancing and spending time with family and friends. Her passion is to provide quality and efficient care while establishing good communication and trust with the patients she interacts with.
Keivan Dirin is a board-certified Nurse Practitioner with over 28 years of experience caring for and treating patients of all ages. She received her bachelor's degree in Nursing from the University of Shiraz, Iran and her master's degree in Family Nurse Practitioner from Chamberlin College of Nursing in Chicago, IL. For the past two years, she has been focusing on family and internal medicine in an outpatient setting. She has two children and enjoys family time, traveling, the beach, shopping and dancing.
Martha McCabe is a board-certified Physician Assistant. Martha attended the University of Nebraska Medical Center and spent many years working in rural Nebraska hospitals and clinics and has several years of experience working with emergency, inpatient and outpatient care. Martha is married and has four children and five grandchildren. In her free time, Martha enjoys yoga, quilting and wine with friends.
William Miranda received his formal training from Nova Southeastern University in Fort Myers where he earned his master's degree in Medical Sciences, completed the Physician Assistant Program, and served as class vice president. Mr. Miranda began his career in primary care helping those in underserved communities, and later transitioned to urgent care. He joined the Center for Living Well in 2019 and is grateful to be part of the team that serves the Disney family. Mr. Miranda is happily married with four children. When not devoting time to work and family, he enjoys urban farming and staying active.
Jane Concengco is a board-certified Family Nurse Practitioner. She graduated with her Master of Science in Nursing from the University of Central Florida in 2011. She is nationally certified with the American Association of Nurse Practitioners (AANP) and with the American Nurses Credentialing Center (ANCC). She has experience in neurology, pulmonology, and family practice. She previously worked in acute care with a local convenient clinic where she managed families with minor illnesses. She joined the Center for Living Well team to continue caring for families to help them get and stay healthy and well. During her days off you will find her spending quality time with her family. She is a wife with four beautiful daughters and as a family they love to travel together.
Stephanie M. Martínez, PsyD
Stephanie M. Martínez, PsyD, is a clinical psychologist who earned her masters and doctoral degree from Ponce Health Sciences University in 2017. Dr. Martinez grew up in Puerto Rico and later joined the United States Coast Guard – proudly serving in active duty for 10 years as an Operations Specialist. During her military career, she earned her undergraduate degree in psychology from the American Military University. She completed her internship and obtained her post-doctoral fellowship in Park Place Behavioral Health in Kissimmee where she served an array of populations and discovered her greatest interests are in treating trauma, mood disorders, and severe mental health conditions. Dr. Martínez is a firm believer in the body-mind connection when it comes to care and utilizes a client-centered approach to empower and assist her clients in reaching their best self. During her free time, she enjoys practicing Brazilian Jiu Jitsu, traveling, outdoor activities and spending time with her family and friends. 
Dan Howes, RN, Care Manager
Dan Howes, RN, BSN, is the Care Manager at the Center for Living Well. He began his professional career in the field of mental health and substance abuse counseling. He helped run a day program at the Utah State Hospital for people with co-existing mental health and substance abuse disorders. After several years in the mental health counseling field, he returned to school and obtained a degree in nursing. As a registered nurse, Dan has worked in several areas including Emergency Department, Case Management, and as the Assistant Director of Nursing of a psychiatric hospital in Orlando, Florida. In his present role as Care Manager, he is focused on helping patients to manage their chronic health problems and avoid acute care issues. Dan was born and raised in Salt Lake City, Utah. He is married with 4 children. His main hobby is playing golf. But mostly, he enjoys spending time with his family at theme parks, going to museums and historical sites, and attending concerts.
Claudia is a board-certified Registered Nurse. As a recent transfer to the state of Florida, she comes our way via Illinois where she attended Rush University. Her more than 35 years of taking care of patients provides her with an understanding of Nurse Triage, its vastness and the importance of the role for our patients. Prior to working at the Center for Living Well she was the Clinical Manager of a team of nurses and medical assistants that specialized in Internal Medicine. Her background is well rounded having done both in-patient and out-patient care, emergency medicine, infertility, internal medicine, OB/GYN, and pediatrics.  She is married, has two daughters and is the proud owner of an English Bulldog named Tank.  
Sarah Landerman, MA, LCSW
Sarah is a Licensed Clinical Social Worker specializing in integrative care and behavioral health counseling. Sarah completed a Master of Arts in Clinical Health Psychology in Arizona, a Master of Social Work in south Florida, and a supervised internship in Orlando, Florida. Sarah has practiced in college, primary care, acute inpatient, outpatient, and residential settings. Her clinical interests include chronic illness, anxiety, depression, psychosis, aging, caregiving, eating disorders, and helping individuals reach and maintain health goals. Sarah enjoys traveling to new and old places, spending time with friends and family, and being outdoors.
Kenny is a Mindset Specialist/Licensed Clinical Behavioral Health Professional at the Center for Living Well. Kenny received his master's degree in Marriage and Family Therapy from Nova Southeastern University. He is committed to helping patients work through their anxiety linked to life transitions, chronic medical conditions, caregiving, relational discord, and other situational stressors. Prior to joining the Center for Living Well, Kenny served as a clinical psychotherapist at AdventHealth, primarily working with the Lifestyle Clinic and the Executive Health Program. He provided behavioral health counseling to patients with autoimmune disorders and other medical conditions, as well as provided stress management consultations to corporate executives and healthcare professionals. He says, "My mission is to be a source of hope to patients, while walking with them and exploring the roads that illuminate their life story." Outside of work, Kenny enjoys spending time with his wife and three toddler boys, watching New York Mets baseball, and hiking.
Katie Jadra, PharmD, Pharmacy Manager
Katie is originally from Connecticut and earned her Doctor of Pharmacy degree at Northeastern University in Boston, MA. After graduating in 2004, she relocated to Florida. Katie believes few jobs are as important as the pharmacy staff's commitment to ensure our Cast Members' good health and wellness. Outside of work, she most enjoys skiing, running and spending time with her husband, daughter and son.
Angela was born and raised in Orlando, FL, and earned her Doctor of Pharmacy degree at South University School of Pharmacy in Savannah, GA in 2015. Angela decided to become a pharmacist while working as a pharmacy technician and seeing the difference a great pharmacist can make in a patient's experience and healthcare. She hopes to have a positive impact on her patients' lives the way her mentors have before her. Outside of work, she most enjoys time with her husband and son – reading, swimming, and playing whenever possible.
David was born in California and moved to St. Petersburg, FL when he was 10 years old. He has been living in Orlando since 2011. He earned a Bachelor of Science degree in Chemistry and a Doctor of Pharmacy degree at the University of Florida. David has always been passionate about healthcare and chose pharmacy for the opportunity to provide the best possible care to a wide patient population. Outside of work, David enjoys spending time with his wonderful wife. In addition, David is an avid runner, having participated in several 5Ks, 10Ks, and half-marathons, his favorites being the runDisney races.
Rina Centeno was born and raised in Puerto Rico. She completed her studies at the School of Pharmacy of Puerto Rico in 1985. In 2002 she moved to Orlando and worked for 19 years as a floater pharmacist for Walgreens and for 3 years in the Epcot Center for Living Well Pharmacy. In February 2020, she started as a full-time member of the CLW team at Celebration. In her spare time, Rina enjoys spending time with her granddaughters, reading and shopping.
Dex is a board-certified Nurse with over two decades of clinical experience as a Registered Nurse. He recently joined CLW to share his exceptional passion in Infusion therapy. He completed his Bachelor of Science in Nursing at the Royal Pontifical University of Santo Tomas in Manila, Philippines and did post graduate modules at King's College in London, UK. Dex has vast experience in different fields of nursing which include infusion, oncology, cardiology, research and clinical trials, ER, ICU, primary health care, home health infusion and case management. He lived and worked in England for a few years with his family and moved to Orlando for a change of scenery and enjoy the nice weather Florida has to offer. He loves going on cruises and travelling with his wife and son to achieve work life balance.  With his knowledge, experience and skills, he plans to assist in the expansion and execution of Infusion Services at The Center for Living Well.
Dr. Ryan Nicholas is a board-certified Optometrist. He received his undergraduate degree in Micro and Molecular Biology from the University of Central Florida and went on to obtain his doctorate in Optometry from Western University of Health Sciences in southern California. Nicholas performs eye exams in both English and Spanish to patients of all ages. His clinical interests include fitting specialty contact lenses and managing hard-to-fit contact lens patients, and he has received awards for research in corneal disease and excellence in clinical care from the VA healthcare clinic in Jacksonville, FL. In his free time, Nicholas enjoys spending time outdoors with his wife and two daughters.
Viviana Lopez, OD, is a board-certified Optometrist trained to treat and manage ocular disease. She attended the Inter American University of Puerto Rico, School of Optometry program for primary eye care and refractive and ocular pathology management. Then, she went on to complete a primary residency at Orlando's Bird Eye Institute for cornea specialty training in a private ophthalmology practice. Dr. Lopez believes every patient should be treated like family. Born in Puerto Rico and raised in Kissimmee, she and her husband have two children and enjoy family trips to the beach.
Sheyla Roman has been a licensed Optician in Florida since 2015. She has brought her knowledge from over 14 years of experience to the practice. Roman's areas of expertise include practice management, frame styling, contact lens training, and she has a vast knowledge of eyeglass lens options. Her excellent customer service will help you meet all your needs in English or Spanish. In her free time, she enjoys traveling and spending time with her family and friends.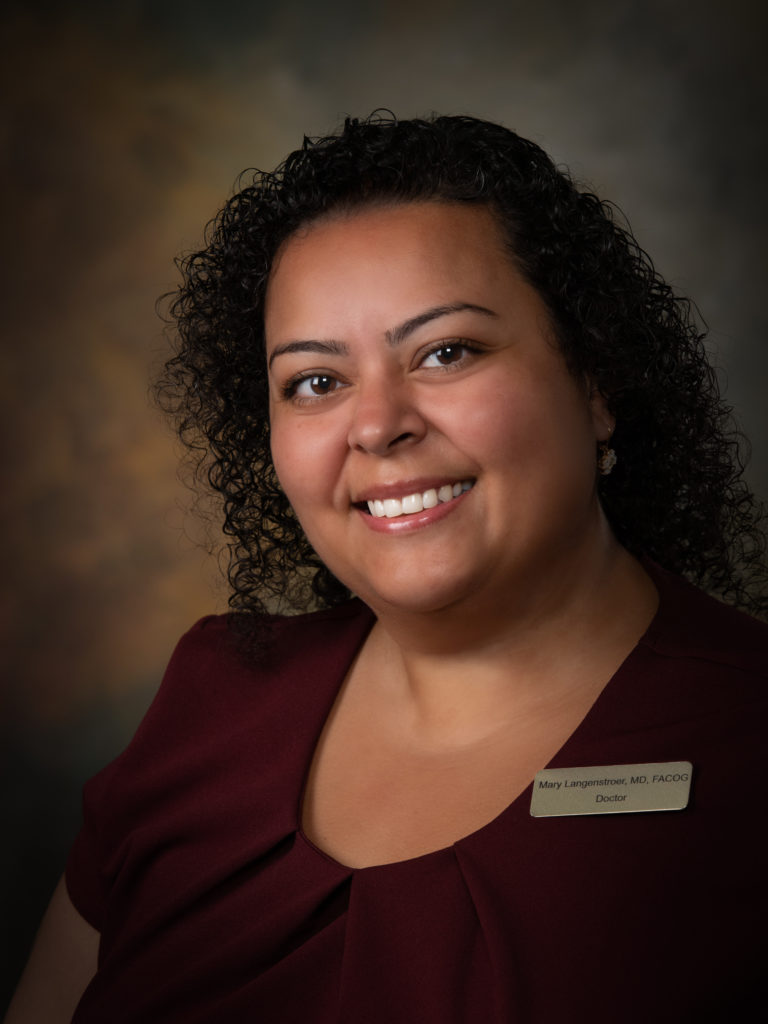 Mary Langenstroer, MD, FACOG
Dr. Mary Langenstroer, MD, is a board-certified OB/GYN and Fellow of the American Congress of Obstetricians and Gynecologists. She graduated from the University of South Florida Morsani College of Medicine and subsequently completed her OB/GYN residency training at Winnie Palmer Hospital where she was Administrative Chief Resident. After residency, she led a team of providers in a private practice. Most recently she served as a faculty physician in a university setting where she enjoyed teaching medical students and OB/GYN residents.
Dr. Langenstroer believes in a whole-person multidisciplinary approach to obstetric and gynecologic care. She specializes in prenatal and postpartum care, well-woman preventative exams, as well as the diagnosis and treatment of numerous gynecologic conditions. She focuses on providing women with individualized, compassionate, and comprehensive care through all stages of life. Outside of work, Dr. Langenstroer loves spending time with her husband and two kids. You may even catch them on the trails and playgrounds in Celebration.
Nanette Rollene, M.D., FACOG
Nanette Rollene, M.D., FACOG, is a board-certified OB/GYN, Reproductive Endocrinologist and Fellow of The American Congress of Obstetricians and Gynecologists. Dr. Rollene has a broad range of expertise in infertility care including insemination, in-vitro fertilization, and surrogacy as well as recurrent pregnancy loss and is dedicated to providing clinical excellence with a focus on being a partner in the women's fertility journey. Dr. Rollene completed her training in Reproductive Endocrinology and Infertility at the prestigious Mayo Clinic in Rochester, MN. After graduating from Luther University in Iowa, she earned her medical degree from University of Iowa Medical School, followed by a residency OB/GYN at the Naval Medical Center San Diego. After her OB/GYN residency, Dr. Rollene transitioned to active-duty status, practicing at naval hospitals in Guam, Spain, Florida, Virginia, and Tennessee. She joins the Center for Living Well after spending the last few years at Naval Medical Center Portsmouth and Walter Reed National Military Medical Center.
Jillian Artis, APRN/CNM, RN
Jillian Artis, APRN/CNM, RN joins the Center for Living Well – Gaea Center as a certified nurse midwife with expertise in gynecology, maternity, and fertility care. Jillian worked previously at the AdventHealth and Orlando Health systems and brings her exceptional clinical experience to the CLW – Gaea Center. After earning a Bachelor of Science in Nursing (BSN) at the University of Florida, Jillian worked as a labor and delivery nurse at Saint Joseph Hospital in Chicago and then as the lead fertility nurse at the Fertility Center of Illinois. She advanced her career after earning a Master of Science in Nurse Midwifery at the University of Illinois. Certified by the American Midwifery Certification Board (AMCB), Jillian is dedicated to providing clinical excellence with compassionate care.
Lama Tolaymat, MD, MPH, FACOG
Lama Tolaymat, M.D., MPH, FACOG, is double board certified in Obstetrics and Gynecology (OB/GYN) and Maternal Fetal Medicine (MFM). Dr. Tolaymat also holds a Master in Epidemiology/Public Health (MPH) from the University of Miami and is a Registered Sonographer. Dr. Tolaymat earned her medical degree from the University of Florida, followed by both an OB/GYN residency and a MFM residency, where she studied under well-known and distinguished MFM leaders. Dr. Tolaymat is the first Syrian woman to be board certified in Maternal Fetal Medicine and has spent the last two decades practicing medicine, 15+ of those specializing in Maternal Fetal Medicine/Perinatology. She has completed more than 15,000 deliveries and high-risk consultations and published dozens of academic research studies. Dr. Tolaymat is dedicated to helping women navigate healthy pregnancies and brings her passion and devotion to her patients to the Center for Living Well – Gaea Center.
Harold Rodriguez, Ph.D., HCLD, ELD
Harold Rodriguez, Ph.D. joins the CLW – Gaea Center with over two decades of experience in all areas of Reproductive Medicine. He has overseen and performed nearly 8,000 human ART laboratory cycles and is certified through the American Board of Bioanalysis as a certified High-Complexity Laboratory Director (HCLD) and Embryology Laboratory Director (ELD). Harold is proficient in all reproduction technologies including IVF, ICSI, Selective Assisted Hatching, Extended Embryo Culture, Blastocyst Biopsy for PGS/PGD, and Gamete and Embryo Cryopreservation. Harold brings expertise in designing and setting up new IVF laboratory facilities and is a certified inspector for the Reproductive Laboratory Accreditation Program (RELAP). Harold received his Ph.D. in the Physiology of Reproduction from Texas A&M University and is a board-certified Licensed Clinical Laboratory Director in Andrology and Embryology. He is dedicated to building a successful Embryology Laboratory and offering his decades of experience to better serve the family-building dreams of the CLW – Gaea Center's patients.
JoAnne Payne, RN, BSN, is a Cappa-certified Doula who brings more than 42 years of experience in labor and delivery. She likes working with moms during their pregnancy, delivery, and postpartum journey. Originally from Illinois, Joanne is excited to be part of the Center for Living Well and loves serving patients from the most magical place on Earth. In between her coaching duties, Joanne enjoys spending time with her husband, three children, and four grandchildren.
Valentina Guzman Orozco, CMA, CBD
Valentina Guzman Orozco, CMA, CBD, is a certified medical assistant and certified birth doula with the Center for Living Well – Gaea Center. She served in the US Air Force where she found a passion for Maternity and Obstetrics that has driven her career path. Valentina enjoys supporting our Obstetric patients through their pregnancy, labor, and postpartum journey.