Center for Living Well Pharmacy - Celebration
Center for Living Well Pharmacy - Celebration
The Center for Living Well Pharmacy allows you to drop off your written prescriptions or have your provider e-prescribe them directly to the pharmacy. And refilling your medication is just as easy.
Online prescription refills are conveniently available for patients who have previously filled a prescription at our pharmacy.
To refill a prescription online, log into your account or create a new one at Walgreens.com.
Select "Refill Prescriptions."
From the navigation menu, select "More" then click "Refill with Rx Number."
Enter the Rx number then select "Continue."
If you are already logged in, click here to go directly to the refill page to get started.
You can also refill a prescription by doing the following:
Auto refill and receive a text message when it is ready (must opt-in)
Call the pharmacy automated phone line
Call the Primary Care automated phone line for prescriptions
Request refills in person
If you are seeing one of our providers here, using our pharmacy makes for a convenient one stop shop. Have your medical care appointments, and get your medication filled in the same building.
The Center for Living Well Pharmacy - Celebration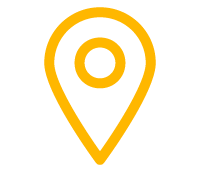 1530 Celebration Blvd, Ste 200
Celebration, FL 34747
Pharmacy is located on the first floor.
Monday – Friday: 7 a.m. – 7 p.m. EST
Sat, Sun & Holidays: 8 a.m. – 6 p.m. EST
Meet your Celebration Pharmacy Team
Katie Jadra, PharmD, Pharmacy Manager
Katie is originally from Connecticut and earned her Doctor of Pharmacy degree at Northeastern University in Boston, MA. After graduating in 2004, she relocated to Florida. Katie believes few jobs are as important as the pharmacy staff's commitment to ensure our Cast Members' good health and wellness. Outside of work, she most enjoys skiing, running and spending time with her husband, daughter and son.
Angela was born and raised in Orlando, FL, and earned her Doctor of Pharmacy degree at South University School of Pharmacy in Savannah, GA in 2015. Angela decided to become a pharmacist while working as a pharmacy technician and seeing the difference a great pharmacist can make in a patient's experience and healthcare. She hopes to have a positive impact on her patients' lives the way her mentors have before her. Outside of work, she most enjoys time with her husband and son – reading, swimming, and playing whenever possible.
David was born in California and moved to St. Petersburg, FL when he was 10 years old. He has been living in Orlando since 2011. He earned a Bachelor of Science degree in Chemistry and a Doctor of Pharmacy degree at the University of Florida. David has always been passionate about healthcare and chose pharmacy for the opportunity to provide the best possible care to a wide patient population. Outside of work, David enjoys spending time with his wonderful wife. In addition, David is an avid runner, having participated in several 5Ks, 10Ks, and half-marathons, his favorites being the runDisney races.
Rina Centeno was born and raised in Puerto Rico. She completed her studies at the School of Pharmacy of Puerto Rico in 1985. In 2002 she moved to Orlando and worked for 19 years as a floater pharmacist for Walgreens and for 3 years in the Epcot Center for Living Well Pharmacy. In February 2020, she started as a full-time member of the CLW team at Celebration. In her spare time, Rina enjoys spending time with her granddaughters, reading and shopping.