The Center for Living Well - Epcot.
The Center for Living Well - Epcot.
The Center for Living Well - Epcot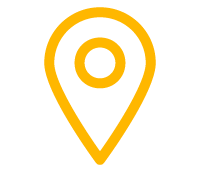 960 Backstage Lane
Lake Buena Vista, FL
Monday – Friday: 7 a.m. – 7 p.m. EST
Sat, Sun & Holidays: 8 a.m. – 6 p.m. EST
GPS will generally take you to either Backstage Lane or Overpass Rd. – at the intersection of those two roads, you want to stay on Overpass Rd. and enter the Epcot backstage area toward the security guard shack – click here for full set of directions from I-4.
Getting to know you.​
The cornerstone of the Center for Living Well experience is simple: it's all about you. Our physicians and staff are focused on your well-being. Compared to traditional community medical practices, our providers spend more time building an understanding of your health. It's a truly different experience. It's less rushed. And it starts with having the right people to take care of you. People who will listen. People who will build a real, trusting relationship with you – leading to better care.
Better relationships for better care.​
The Center for Living Well staff includes teams of physicians, physician assistants, nurse practitioners, registered nurses, medical assistants, mindset specialists, movement specialists, nutritionists, pharmacists, and pharmacy technicians. Everyone on your clinic's team has been fully screened and selected by Premise Health for their leading-edge knowledge and skills. The Center for Living Well is designed to provide you with all your family healthcare needs. Plus, if you ever need a referral to a high-quality specialist within your medical plan's network, we're right here for you.
Quality Staff, Quality Delivery - Epcot Team
Our priority is to help you meet your healthcare goals in a way that is easy, engaging, and effective. We do this every day using a collaborative, patient-specific approach that embraces your needs, your input, and your involvement. Our board certified teams are comprised of primary care physicians and other clinical professionals that represent the care team managing your healthcare journey. This approach allows us to be convenient, accessible, and efficient—Healthcare with You in mind.
David Magness, DO, FACOFP
Dr. David Magness is a board-certified family physician and a fellow of the American College of Osteopathic Family Physicians. He went to medical school at Nova Southeastern University in Fort Lauderdale, FL and completed his family medicine residency at Aurora/St Luke's Family Medicine Residency in Milwaukee, WI. His family, wife, and two young children moved to the Orlando area in 2012 to be closer to family. Prior to working at the Center for Living Well, Magness worked at a federally-funded clinic taking care of indigent, uninsured, and homeless patients. He has a special practice focused on taking care of patients who have Viral Hepatitis infections.  Magness loves to visit new places, play saxophone and guitar, and watch all sports. He says, "I want to help my patients be better informed about their health, evidence-based medicine, and preventive measures."
Demetrio Suguitan, JR, MD
Demetrio Suguitan, Jr, MD is a board-certified physician specializing in Family Medicine. An expert in primary care, Dr. Suguitan is described by his patients as a caring, conscientious, well-rounded provider of evidence-based medicine. After completing his residency in New York, he practiced Family Medicine in Arkansas and later served as the Medical Director of Continental Airlines in Guam. Dr. Suguitan speaks both English and Tagalog (a local Philippine language). In addition to his medical career, he is a devoted husband to his wife Sheila and father to their daughter. He enjoys swimming and walking for exercise. Dr. Suguitan has a fondness for pets and enjoys spending time with his three dogs.
Dr. Boris Onate grew up in central Florida and has always had a desire to medically serve central Floridians. Dr. Onate is a board-certified graduate from the Autonomous University of Guadalajara International School of Medicine with further education at New York Medical College. Dr. Onate trained as a full spectrum family physician at Phoenix Baptist family practice residency. Since residency, Dr. Onate practiced at central Florida's best Community Health Center organization. After many years of visiting the Walt Disney World parks, Dr. Onate came to a decision to focus his art of medicine at the Center for Living Well, where he has enjoyed taking care of Disney Cast Members and their families. Dr. Onate is fluent in English and Spanish.
Perry Funk is a board-certified osteopathic family medicine physician. Born and raised in northeast Ohio, he graduated from Ohio State University before obtaining his medical degree from Ohio University College of Osteopathic Medicine. He has practiced in Ohio for most of his career, including eight years at the Cleveland Clinic, before moving back down to Florida to be closer to his family. He enjoys taking care of all age groups, with a focus on working together with patients to maintain a healthy life. Funk is married and loves spending time with his 3 dogs, bicycling, traveling, cooking, and exploring new restaurants. 
Dr. Nelson is board certified in family medicine and osteopathic manipulative medicine. He received exceptional training in medical school at Western University of Health Sciences and in residency at Florida Hospital East Orlando. During residency he received recognition and was awarded for excellence in patient care. He comes to the Center for Living Well from clinics in Mount Dora, FL and DeBary, FL, where he was co-founder and Medical Director of both practices. He was also a Medical Advisor for Transformations Medical Weight Loss in Mount Dora. Dr. Nelson is qualified to care for patients of all ages – newborn through geriatric – and is trained in dermatology procedures, certain joint injections, and osteopathic manipulative therapy (OMT). In his free time, Dr. Nelson enjoys spending time with his family, bike riding, traveling, and watching sports. He is an active volunteer with Shepherd's Hope – a free clinic for uninsured patients, he has volunteered in the medical tent at Walt Disney World marathons, and enjoys participating in community/homeless outreach events through his church.
Ashraf M. Hassan, MD, is a board-certified physician in Family Medicine and Addiction Medicine. He completed his residency training at St. Joseph Mercy Hospital in Ann Arbor, Michigan. Dr. Hassan performs minor office procedures, and he has interests in preventative medicine and strengthening the healthy personal, psychological, and physical relationships of the whole family. He has a wide array of experience within medicine having worked in Primary Care, Urgent Care, Geriatrics and Addiction Medicine. Dr. Hassan grew up in Okemos, Michigan and Evansville, Indiana. He enjoys walking, shopping, and going to the local theme parks with family. 
Carlesa Pierre is board certified as a Family, Adult and Geriatric Nurse Practitioner. She initially earned her master's degree from the University of Texas Medical Branch and Post-Master's through University of Massachusetts Boston. Carlesa has been a nurse practitioner since 2010. She has experience in Family Practice, Urgent Care and Occupational Health. She is a native Floridian. Carlesa has also served in the US Army.
Sarah Sumrall, PA-C, is a nationally certified and Florida licensed Physician Assistant who joined the Center for Living Well provider team in 2014. She has been a PA now for 8 years and has worked in family medicine, urgent care, and in the emergency room. Sarah graduated from Concord College in WV with a degree in Biology in 2004. She then received her master's degree in Physician Assistant Studies from Mountain State University in WV in 2008. Sarah moved back to FL a few years ago to be closer to her family and so her daughter could enjoy many of the same experiences that she had. Sarah enjoys kayaking, spending time with her family, and catching up on Netflix on her days off.
Laura is a board certified Family Nurse Practitioner from New England. She obtained her undergraduate degree at Salem State University, and her graduate degree at the University of Central Florida. Laura practiced family medicine in the Orlando area for more than 10 years in a retail health setting. Her specialties include emergency nursing and acute care. Laura enjoys traveling and experiencing different cultures.
Stephanie M. Martínez, PsyD
Stephanie M. Martínez, PsyD, is a clinical psychologist who earned her masters and doctoral degree from Ponce Health Sciences University in 2017. Dr. Martinez grew up in Puerto Rico and later joined the United States Coast Guard – proudly serving in active duty for 10 years as an Operations Specialist. During her military career, she earned her undergraduate degree in psychology from the American Military University. She completed her internship and obtained her post-doctoral fellowship in Park Place Behavioral Health in Kissimmee where she served an array of populations and discovered her greatest interests are in treating trauma, mood disorders, and severe mental health conditions. Dr. Martínez is a firm believer in the body-mind connection when it comes to care and utilizes a client-centered approach to empower and assist her clients in reaching their best self. During her free time, she enjoys practicing Brazilian Jiu Jitsu, traveling, outdoor activities and spending time with her family and friends.
Dan Howes, RN, Care Manager
Dan Howes, RN, BSN, is the Care Manager at the Center for Living Well. He began his professional career in the field of mental health and substance abuse counseling. He helped run a day program at the Utah State Hospital for people with co-existing mental health and substance abuse disorders. After several years in the mental health counseling field, he returned to school and obtained a degree in nursing. As a registered nurse, Dan has worked in several areas including Emergency Department, Case Management, and as the Assistant Director of Nursing of a psychiatric hospital in Orlando, Florida. In his present role as Care Manager, he is focused on helping patients to manage their chronic health problems and avoid acute care issues. Dan was born and raised in Salt Lake City, Utah. He is married with 4 children. His main hobby is playing golf. But mostly, he enjoys spending time with his family at theme parks, going to museums and historical sites, and attending concerts.
Rachel is the Clinical RN at the Center for Living Well-Epcot. She is a graduate of Florida State University College of Nursing. After achieving her Bachelor of Science in Nursing, she completed her nurse residency program at Bayfront Health in St. Petersburg, FL. While her primary focus was cardiac care, her nursing career has also included working in trauma centers, on stroke units, and in orthopedic areas. Rachel is passionate about educating patients, and helping them better understand and manage their health conditions. Rachel was born and raised in the central Florida area. After spending over three years as a traveling nurse, she decided to settle back in Florida to be near her family. In her free time, she enjoys spending time with her family and friends, volunteering at the animal shelter, and traveling to places with cooler weather.
Sarah Landerman, MA, LCSW
Sarah is a Licensed Clinical Social Worker specializing in integrative care and behavioral health counseling. Sarah completed a Master of Arts in Clinical Health Psychology in Arizona, a Master of Social Work in south Florida, and a supervised internship in Orlando, Florida. Sarah has practiced in college, primary care, acute inpatient, outpatient, and residential settings. Her clinical interests include chronic illness, anxiety, depression, psychosis, aging, caregiving, eating disorders, and helping individuals reach and maintain health goals. Sarah enjoys traveling to new and old places, spending time with friends and family, and being outdoors.
Brandy is a Licensed Clinical Social Worker specializing in integrative care and behavioral health counseling. Brandy completed her bachelor's degree in Psychology and her master's degree in Social Work from the University of North Carolina at Pembroke. Brandy obtained her professional training in primary care, acute inpatient, outpatient, correctional, and military settings. Her clinical interests include chronic illness, anxiety, depression, PTSD, adjustment, sleep, and substance use. Brandy is an 11-year dual service Veteran having served in the U.S. Navy and U.S. Air Force. She is a dedicated wife and mother who loves thrill seeking activities and living each day to the fullest.
Jason Hunkele, Pharmacy Manager
Jason Hunkele is originally from Pittsburgh, Pennsylvania where he earned his Doctor of Pharmacy from Duquesne University. After graduating in 2002, he worked for Walgreens in multiple settings ranging from retail, specialty, to onsite. Jason is responsible for managing the Center for Living Well Pharmacy. Each day he strives to help Cast Members and their family members reach their health goals by building trust and genuine relationships. Jason is an avid sports fan (Go Steelers!), enjoys the outdoors and spending time with his family. 
Kim Ong holds a Bachelor of Science Degree in Nutrition (emphasis in Dietetics) from the University of Florida and attended Midwestern University in Arizona where she earned her Doctor of Pharmacy degree. Kim has been a pharmacist for over 16 years. In her free time Kim loves to spend time with her family and friends, cook and practice yoga.
Dan was born in Gainesville, Florida and is a lifetime Gator fan. He earned his Doctor of Pharmacy degree at the University of Florida and, completing an interesting circle, now holds the rank of Clinical Associate Professor at that university. He is a strong supporter of the Center's goal of improving the health of cast members and their families through excellence in pharmacy practice. Dan was an accomplished competitive swimmer and now enjoys music, photography, golf, volleyball, water sports and following Gator athletics.
Haley is from Tennessee and earned her Doctor of Pharmacy degree at the Medical University of South Carolina in Charleston, SC. Haley decided to become a pharmacist at 11 years old when a school project pointed her in the right direction. She began her journey with the Center for Living Well in January 2020. She loves the Cast Members, and she loves serving them each day in any way she can. She believes that Cast Members make others' lives magical, and she hopes that she can do the same for them. Outside of work, she enjoys riding her Peloton bike, reading, going to Disney, and spending time with her love Nick and their 4 pets.
Danielle grew up in Ohio and earned her Doctor of Pharmacy degree from the University of Cincinnati in 2014.  Since high school, she always dreamed of working at the Center for Living Well Pharmacy serving cast members and their families. Danielle has a passion for demonstrating genuine, authentic care and believes that the practice of pharmacy provides a key link in improving healthcare outcomes.  In her spare time, Danielle enjoys reading, baking, all things Disney, and spending time with her family and cat, Maurice.