Pharmacy for Living Well - Anaheim
Pharmacy for Living Well - Anaheim
The Pharmacy for Living Well - Anaheim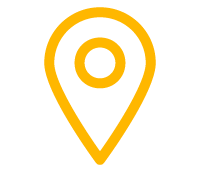 1313 South Harbor Blvd, Second Level
Anaheim, CA 92802
Monday, Tuesday, Thursday, Friday:
9 a.m. – 6 p.m.
(closed from 1 – 2 p.m.)

Wednesday:
6 a.m. – 6 p.m.

Saturday:
9 a.m. – 4 p.m.
(closed from Noon – 1 p.m.)

Sunday & Holidays:
Closed
Monthly Over-the-Counter Discount Promotions
The Pharmacy for Living Well offers all Cast Members monthly discounts and a everyday low prices on a variety of over-the-counter medications and products. Check in with the staff at the Pharmacy for Living Well to see what is on promotion this month.
Promotional Categories include: 
Vitamins
Healthy Drinks/Snacks
Cough/Cold/Allergy
First Aid
Sleep and Pain
Sun Care 

 

Travel Needs 

 

Eye/Ear/Nose 

 

Foot Care 

 

Digestive Health/Antacids

 
Natalie Tran Le, PharmD - Pharmacy Manager
Natalie received her Doctor of Pharmacy degree from the University of Southern California in 1997 and was certified as a Health and Wellness Coach from WellCoaches School in 2016 and well as being board certified in Lifestyle Medicine. She has more than 20 years of pharmacy experience in hospital and retail setting, including working and managing Longs pharmacy, several Walgreens pharmacies and served as a district leader in immunization. Natalie enjoys helping Cast Members improve their understanding of medications and health through education, personal interaction and patient experience. Originally from Vietnam, Natalie was pursuing piano as her major at the Ho Chi Minh Conservatory of Music School, then joined her family in California at the age of 19. Natalie spends most of her time with her daughter, two sons and a German shepherd dog. In her spare time, Natalie enjoys nature and outdoor activities (hiking, biking), listens to music and goes to musical plays. She is also very passionate about yoga, yoga sculpting and baking macaroons. 
Care Connect – Medication Sync
Your pharmacy visits just became simpler. Learn how our streamlined process takes all your prescriptions and consolidates them into one, consistent refill. Ask the pharmacist today and check out this quick video.
The Pharmacy for Living Well allows you to drop off your written prescriptions or have your provider e-prescribe them directly to the pharmacy. And refilling your medication is just as easy.
Online prescription refills are conveniently available for patients who have previously filled a prescription at our pharmacy.
To refill a prescription online, log into your account or create a new one at Walgreens.com. 
Select "Refill Prescriptions."

 

From the navigation menu, select "More" then click "Refill with Rx Number."

 

Enter the Rx number then select "Continue."

 

If you are already logged in,

click here

 to go directly to the refill page to get started.

 
You can also refill a prescription by doing the following: 
Auto refill and receive a text message when it is ready (must opt-in)

 

Call the pharmacy automated phone line

 

Call the Primary Care automated phone line for prescriptions

 

Request refills in person

 
If you are seeing one of our providers here, using our pharmacy makes for a convenient one stop shop. Have your medical care appointments, and get your medication filled in the same building.